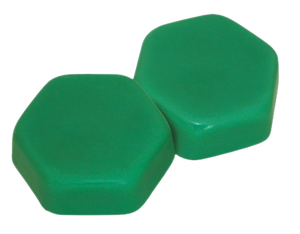 Liposoluble waxes solid at room temperature, but with a very low melting point that allows a greater number of recycling without loss of their excellent depilatory properties.
Formulated mainly based on rosin (derived from pine resin) and beeswax, their high content of the latter gives them a great elasticity that allows them to be worked in thin layers without the risk of cracking, while providing a softer pulling action, reducing the sensation of pain during hair removal.
Vegetable:
Waxes with different compositions and textures, which will adapt perfectly to the beautician's way of working and also to the different times of the year, depending on whether it is hot or cold.